AllCare – Ready To Assist In Times of Need
Unexpected events and disasters can have significant financial consequences, and in times of need you need a cost-effective yet professional company to restore and replace your damaged carpets, walls and floors to their pre-loss conditions. AllCare specializes in flood cleanup and water damage restoration services throughout Westchester and the Hudson Valley, giving you peace of mind when you need it the most.
We take care of refinishing, restoring, disinfecting and drying out moisture from residential and commercial property that has had significant water or flooding damages. Whether you have a wall-to-wall carpeted surface, area rugs, tiles, hardwood floors, laminated floors or upholstery, walls, ceilings and paintings that need attention after water damage, AllCare provides the right maintenance package for your needs.
If water damage is not attended to in a timely manner, mold and mildew growth will quickly lead to even more serious issues. We have the trained professionals and the necessary drying tools to quickly and completely remove all moisture. We also provide our customers with water pumping and basement floor cleaning services.
Act Fast For The Best Flood Cleanup and Restoration Results
If you have experienced a flood emergency or need immediate water damage help, AllCare is only a call away. Call 914-760-8834 and get immediate help to save your home from water damage. We can't stress enough how important it is to contact a trained professional as soon as possible.
While many think carpets, walls and furniture are permanently damaged after serious water damages, we can assure you that this is not the case if restoration services are performed within 1-2 days following the incident. But if you postpone the cleaning service, water will begin to cause swelling and distortion in your furniture and walls and mildew and mold will begin to grow causing more serious damages and leading to much larger repair costs.
We can have a trained technician out to you within 24 hours to extract any water and debris from your home carpet or basement floor. With our high powered vacuums, blowers, water pumps, and other flood cleanup equipment, we have the resources to restore your home to its original condition.
We at AllCare Carpet and Floor Service have a Water Damage Restoration team ready to respond to your water/flood damage extraction emergency need anywhere within Westchester or the surrounding counties. Whether it is a major Flood disaster or small water leak from bursting boiler or washer hose or toilet overflow, water/flood cleanup and removal/extraction is our specialty.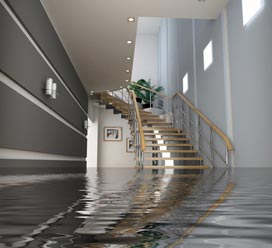 So please, do not wait if your home is flooded. Call All-Care Carpet and Floor Services today 914-760-8834
We are fully licensed and insured in Ossining – Peekskill – Pleasantville  – Mount Kisco– Scarsdale – Sleepy Hollow   Thornwood – Tuckahoe – Valhalla  – Verplanck – Chappaqua — Armonk – Pleasantville  NY