Oriental Rug Cleaning Westchester, New York
Oriental Rugs always add to the beauty of your home. AllCare Carpet and Floor Service has certified Oriental rug cleaning specialists in Westchester and Putnam county ny.
In order to keep the beauty and appearance of your oriental rugs preserved, AllCare recommends professional organic carpet cleaning system. All Care Carpet and Floor Service offers you a one stop solution for all any Chinese oriental rug or Persian rugs or any different Orientals. Whether your oriental rugs are hand-made or machine made, we offer professional cleaning attention for every type and style.
AllCare also offers area carpet cleaning and washing services in Westchester and Putnam Counties in NY, and Fiarfield County in CT. You will be thrilled with the results of our cleaning. We take the necessary time to give your rugs the safest and most effective cleaning possible. In most cases, area rugs can be cleaned at your home.
For specialty rugs, we may need to take them and we offer free pick-up and delivery services in such cases. We take the rugs to our oriental rug cleaning and washing shop that specializes in authentic rug cleaning. Our area rug cleaning service includes pet odor control, pet odor treatment, stain removal, Dupont Teflon Organic carpet cleaning, Scotch Gard for fabric protection and carpet and rug stain shielding. We offer in home Rug cleaning, or if you prefer, free Pick and delivery of your Rugs, the avarage leap time for delivery and pick aproximatley 1-2 weeks. Your rugs can be rolled and tiedup for storage or reopend for usage again in you home.
Contact us today for all your oriental rug cleaning needs, We will bring back that original oriental rug shine in no time.
Call (914) 737-1150 today for a free phone estimate and pricing on all your oriental rug cleaning needs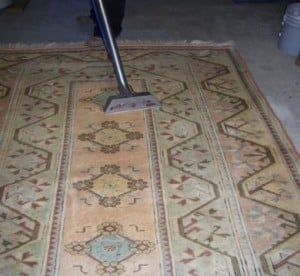 Check our discount coupon for oriental rug cleaning.