Sanding and Refinishing hardwood floors is a very detailed trade work and requires many years of experience to overcome and tackles many variables and factors in the floor environment including; old hardwood floors vs. new unfinished wood floors, moisture level, long-covered floor with carpets, age and the type of hardwood floors we are working with; such as Pine hardwood floor, Oak floor, Ash floor, Maple floor, Mahogany floor etc., and most importantly the  proper pressure and techniques required when operating a heavy drum sanding machine. if not used properly it could damage the wooden floor,that's why you should look after an experienced and professional floor re finisher.
Renew your old hardwood floors-
AllCare Carpet and floor service is a premium-Family Run- Flooring company, We do Hardwood floor refinishing, Hardwood floor Sanding, and Floor installation , Wood floor staining, Hardwood floors repair,  floor removal and more.., We are based in Cortlandt Manor, NY 10567 in Westchester.
Whether your hardwood floor has lost its sheen,  luster,  or damaged and worn out for any reason and in need of refinishing work, call AllCare Carpet and Floor Service, a  company with established trust and experience based in Westchester county, We will provide you with free estimate and consultation regarding your hardwood floor refinishing needs.
Our Hardwood floor Sanding and refinishing service is available 7 days a week.
We service all these towns, cities and villages near Cortlandt Manor,10567  NY and provide Free estimate to the following locations:
Ardsley – Amawalk – Armonk – Baldwin – Bedford Hills – Bedford – Briarcliff Manor –Buchanan – Chappaqua –
Cold Spring – Cross River – Croton Falls – Croton-on-Hudson – Crugers– Dobbs Ferry –
Eastchester – Elmsford – Garrison – Goldens Bridge – Granite Springs  – Harrison – Hartsdale – Hastings-on-Hudson – Hawthorne – Irvington – Jefferson Valley – Katonah
  Millwood – Mohegan Lake  – Montrose – Mount Kisco – North Salem – Ossining  – Peekskill –  Philipstown  – Pleasantville – Pound Ridge – Purchase – Putnam Valley  – Rye – Rye Brook – Scarsdale – Shrub Oak – Sleepy Hollow –
Somers – South Salem – Tarrytown – Thornwood – Tuckahoe  – Valhalla– Verplanck – Waccabuc –   West Point – White Plains  – Yonkers – Yorktown
Heights, NY.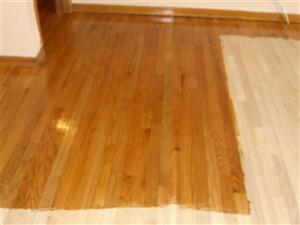 Hardwood floor refinishing;
If you live in one of these locations listed above, call 914-760-8834 to schedule  free hardwood floor refinishing estimate.
We  Provide free quote on hardwood floor refinishing, and installation service . Best price and service  guaranteed  914-737-1150