Upholstery Cleaning Services in Westchester & Putnam, NY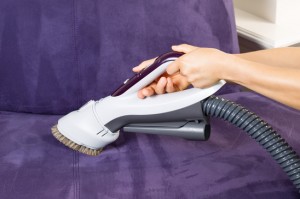 Do you have unwanted stains, spots, dirt and pet odor on your leather furniture, Sofas, love-seats, mattresses or any other kind of upholstery or Carpet that you want removed? All these can be completely removed with our quick and thorough upholstery cleaning process. AllCare Carpet and Floor Service is dedicated to provide top-notch carpet and upholstery cleaning services in Westchester and Putnam counties. All your residential and commercial upholstery cleaning needs are taken care of with our efficient upholstery cleaning methods that will leave your furniture and upholstery items looking fresh, clean and brand new.
Our prompt Upholstery Sofas and Carpet cleaning technicians are result-oriented and also provide exclusive upholstery and Carpets cleaning, couch cleaning, leather furniture and recliner cleaning. Our professional upholstery cleaners in Westchester ensure that the original vibrant color and beauty of your upholstery fabrics is returned. You will be amazed by our unparalleled cleaning and deodorizing service, restoring the beauty of your upholstery and extending the life your furniture.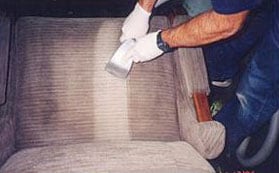 Even if your upholstered furniture has not been professionally cleaned in years it almost always still has plenty of life left and years of usage. For only a fraction of the cost of purchasing new upholstery furniture, our cleaning technicians can provide a thorough cleaning and vacuuming service for your existing furniture. By removing dry soil contaminants like household dust, dust mites, pollen and dander you can revive your furniture and bring back its original vibrancy.
Let AllCare Carpet & Floor Cleaning Service clean and restore the beauty of all your upholstered fabrics. Our professional upholstery furniture cleaning service is available throughout Westchester and Putnam counties 7 days a week, If you live in the following area and towns, pick up your phone today and get in touch with us for a free cleaning QUOTE.
Cold Spring – Cross River – Croton on hudson – DobbsFerry.
Eastchester – Elmsford – Goldens Bridge – Harrison – Hartsdale – Hawthorne – Katonah
Mahopac – Ossining – Hartsdale – Purchase – Rye – Rye Brook – Scarsdale –
South Salem – Thornwood – Tuckahoe – Valhalla – White Plains – Yonkers – New York.
AllCare is pleased to provide free-estimates for all your upholstery & Carpet cleaning needs so call today and protect your furniture the AllCare way.
(914) 737-1150